Top Beaches in Fethiye, Turkey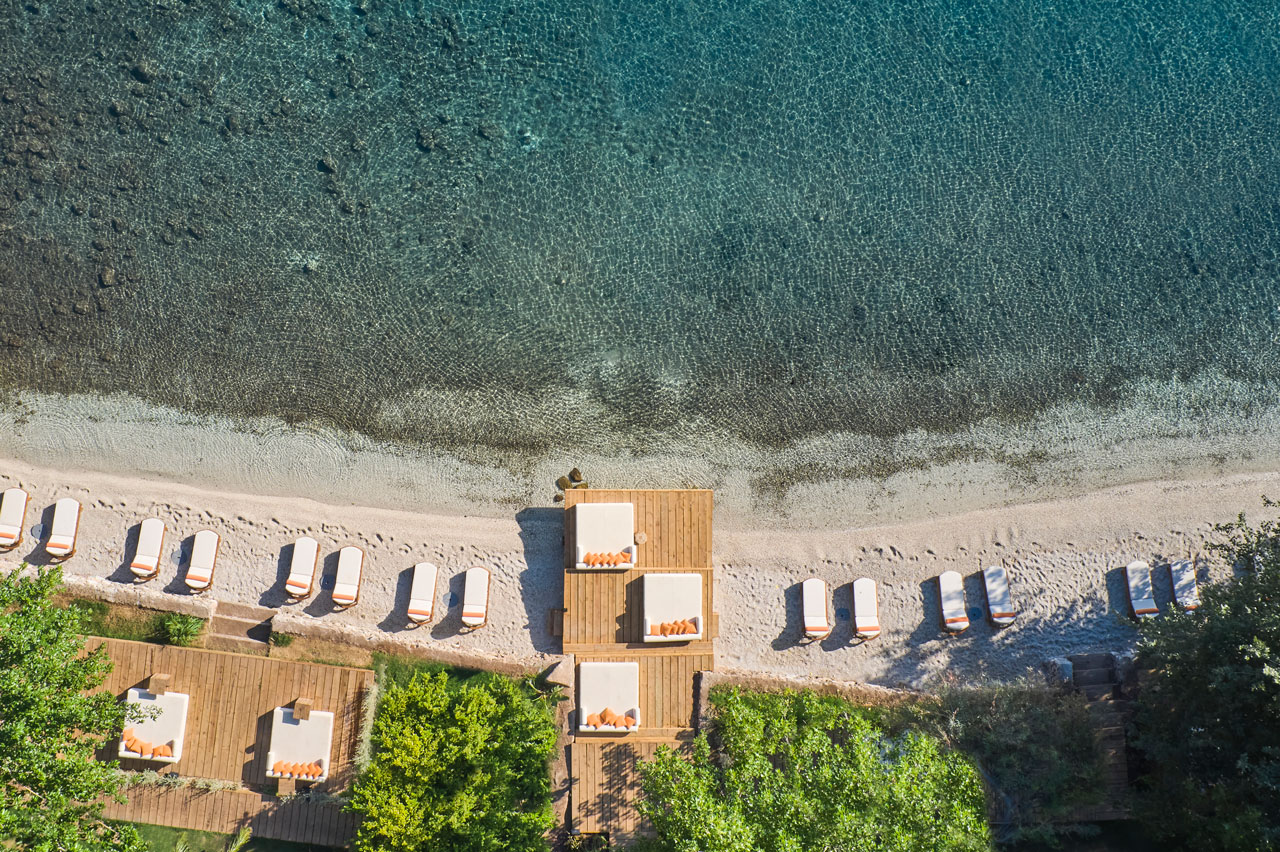 Fethiye is unequivocally a must-see. Not only for its renowned beaches and exceptional nature but also for the multi-layered history and culture, and exciting activities. There is no doubt that this Mediterranean town has it all.
Fethiye offers so many opportunities to catch. It is hard to decide where to begin but maybe it is better to start with its world-famous beaches. Fethiye beaches present the most remarkable features of the town. Apart from unforgettable views and the clearest sea you'll ever see, Fethiye beaches also give you the serenity and fun that a holiday promise. And here are the Fethiye beaches we pick for you.
Kidrak Beach
Our first pick is a hidden one. A part of Kidrak National Park, Kidrak Beach is a good way to escape the crowds. This heavenly beach is a bit choppy and stony, so it can be less favourable for families with young children. There is a little café at the Kidrak Beach where you can find some food too.
Calis Beach
Calis Beach is one of the most popular beaches in Fethiye. If you are interested in water sports such as kite surfing, windsurfing or sailing Calis Fethiye is certainly for you. It is not far from Fethiye town centre and there is also a bird paradise at the end of the beach. And we insist that you see the sunset at Calis Fethiye Beach.
Turunc Pinari Bay
You can get to this magnifique bay only by sea. It is a hidden gem that makes you feel like you are in a mysterious world. There is also a complex with a beach, two restaurants, an art gallery and a hotel in the bay called Yazz Collective. Yazz Collective is effortlessly attractive with its long beach, exceptional restaurant and decoration. It is harmoniously located in the bay and offers fine elements and sincerity together.
Şövalye Island
Named after the Knights Hospitaller who lived on the island in the 15th century, Sovalye Island offers a lot of beach, restaurant and hotel alternatives. While you are at the island, you can visit the historic ruins. To get to the island you can take a boat from Calis Beach, it takes just a few minutes.
Kucuk Boncuklu Bay
With its rich blue sea, green pines and sand Kucuk Boncuklu Bay is like a part of heaven. You can enjoy the sunset happy hours, good music and more at Help Beach and Yacht Club in the bay. Also, Help Beach offers a beach volley area for its visitors. Kucuk Boncuklu Bay presents peace and fun at the same time.
Boncuklu Bay
Here is a beach that will undoubtedly take its part in your Instagram profile. Next to Kucuk Boncuklu, this bay is just as good as its neighbour. Sea Me Beach Club in the bay also offers many alternatives to holidaymakers. You can spend a great day in Boncuklu Bay, where you can enjoy good food, concerts and water sport activities.
The Blue Point Beach
The Blue Point Beach Club is a luxurious alternative in Gocek. The highlight of this beach is its soft, golden sand which has come from Egypt. And the sea is as beautiful as the others in Fethiye. The Blue Point Beach Club is in the D-Marin complex where you can find a top-class restaurant, bar and hotel.