Rent a villa with pool is becoming a must for isolated holiday concepts and group holiday plans. The rules are completely yours for a private holiday away from the eyes only with your loved ones! While many options are offered to you where you can have a holiday in the comfort of your home; It is up to you to rent the most suitable villa according to the number of people, your holiday expectations, location, and special needs. However, renting a pool villa and using it for a holiday offers a truly unique experience.
Why Rent a Villa with Pool is the Ideal Option?
One of the most demanded villa types in holiday villa rentals is villas with pools. Some of these villas, which have their own private pool, also have a small or large garden area next to the pool. In some of the houses with pools, the relationship of the villa with the environment is completely cut off with special protection. The pool, which opens to nature and sea views in some, has an unprotected and spacious appearance. Likewise, the number of bedrooms/bathrooms in villas with pools is variable. Luxury holiday lovers can choose villas with jacuzzis in the bedroom or by the pool. In addition, some of these villas have facilities such as extra relaxation areas by the pool or in the garden, barbecue, sun loungers, table chair sets, swings, and hammocks. Considering all these, the target audience of villas with pools is extremely wide.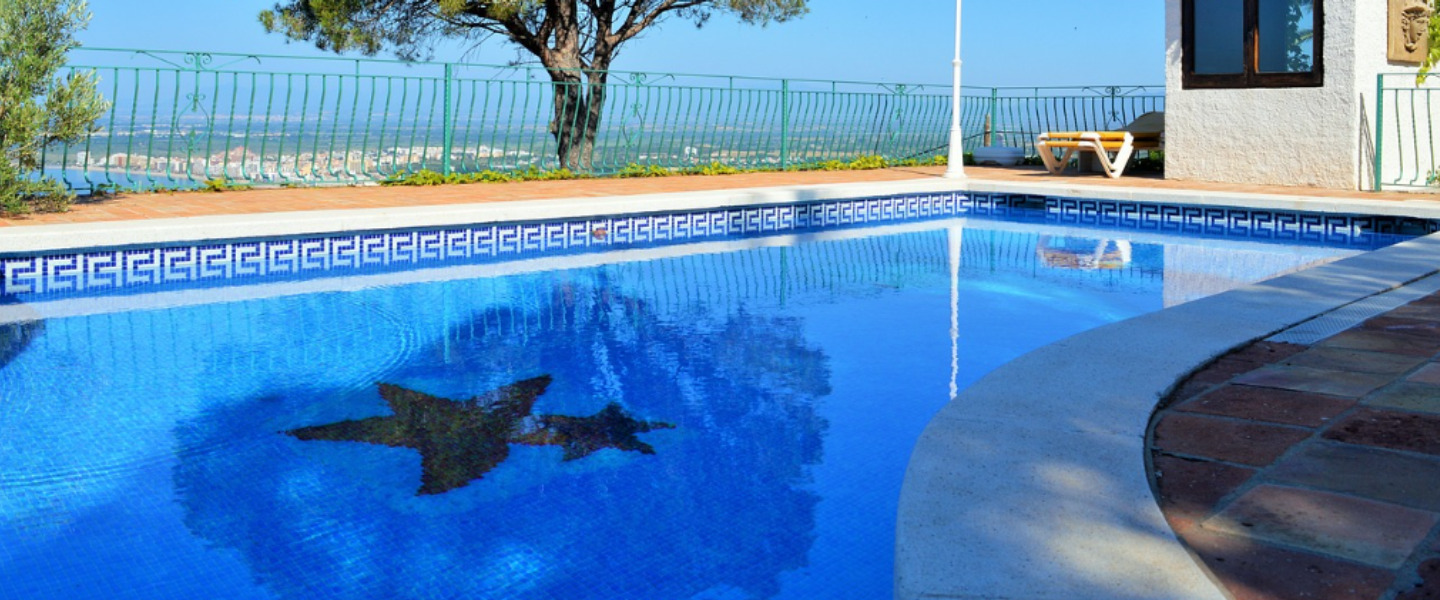 Honeymooners: For a private and romantic holiday, you can consider renting a villa with a pool.
Families with Children: You can take a look at the pool villa options for a homely holiday where you will not get tired while spending time with your children.
Groups of friends: Renting a holiday villa is one of the most preferred alternatives to having a fun celebration with friends.
Those who prefer conservative villas: You can enjoy your holiday freely in villas with private protected pools.
How to Choose a Villa with Pool for Rent?
You may find it difficult to choose among numerous alternatives at the stage of renting a holiday villa. After determining certain criteria, it can make your villa selection simpler and higher quality; You can easily complete your holiday in the most suitable villa for you. The main factors to consider when choosing a villa are:
Choosing a Location: It is useful to decide on the city and county where you want to spend a holiday, at the stage of renting a summer villa. At the very least, you can filter your searches by selecting a specific region you want to go to. Then you can go to the villa options in a particular area to determine your distance from the resort and the tourist spots you have chosen.
A number of people: It is important how many people you are at the stage of renting a summer villa. Because the capacity of the place you will stay should be suitable for this. You can choose a two-bedroom villa for a 4-person holiday or a 3-bedroom villa for a 6-person holiday. As the number of guests increases, the number of bedrooms and bathrooms also increases. If you are planning a double or single-person holiday; You can also evaluate bungalows and studio-style villas.
Use of pool and garden: Some of the rental villa options are detached and some are located within the site. While some of the villas on the site have pools for common use with the site, some have their own private pools. Some of the detached villas have a pool, some do not. The same is true for the garden. Pool and garden sizes vary from villa to villa. When choosing a villa for rent, you can sift by considering these criteria