Fethiye is one of the places where the sea and the magnificent nature meet in our country. Fethiye, which is one of the 13 districts of Muğla, has made a great development in terms of tourism, especially in the last 10-15 years. It appeals to travel lovers with its uniquely beautiful sea and nature as well as historical ruins.
In addition to visiting places such as Kayaköy (Ghost Village), Tlos, and Zenginkent Waterfall, you can enjoy the sea all day long at Fethiye's natural wonders. Although there are various places to swim in Fethiye, most beaches are close to each other. If you want to swim in other bays, we recommend you to take a boat tour. Thus, you will enjoy the sea away from the land and at the same time, you will have visited different bays of Fethiye.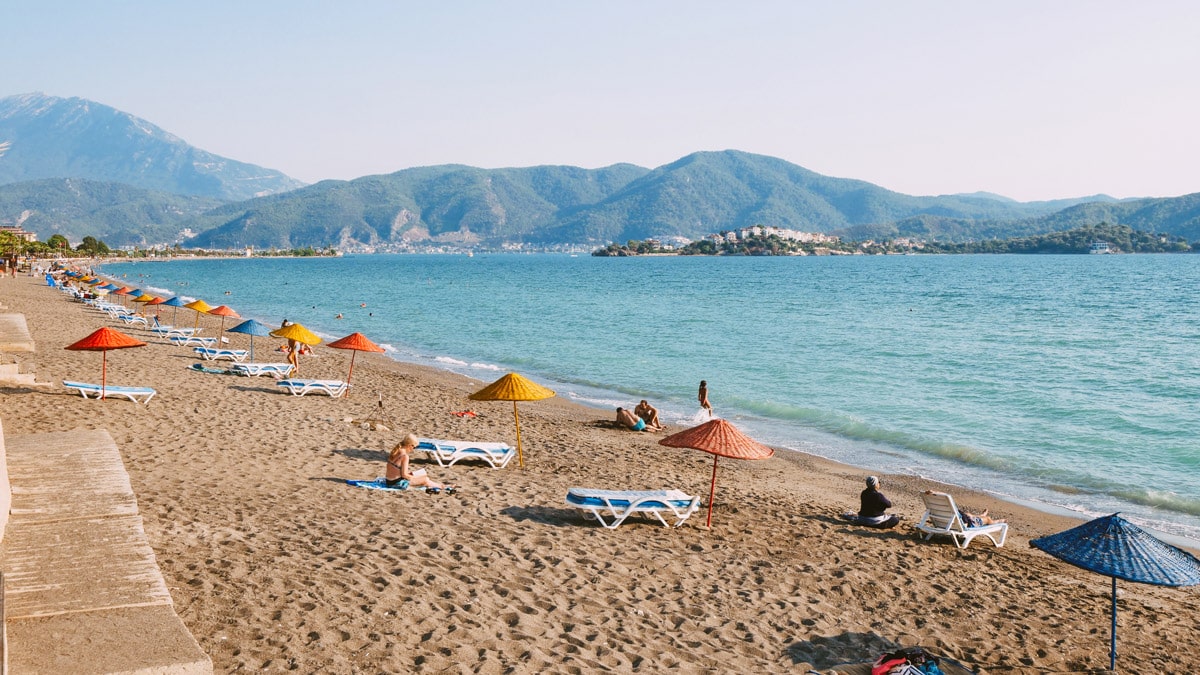 The most famous of Fethiye beaches is undoubtedly Ölüdeniz. Oludeniz, with its calm sea and calm beach, is one of the regions that are flooded by tourists. The unique nature of Ölüdeniz allows you to have a wonderful holiday experience. This beach, which fascinates with its beauty, is shown among the most beautiful beaches in the world. You can take a walk along the beach, go canoeing, and have a good time in cafes and bars.
Yazz Collective, located in Turunç Pınarı Bay, is the permanent address of those who want calm, peace and comfort. Swimming in this bay, which is located in a hidden nature within the Fethiye Beaches, away from the crowds, will give you peace of mind.